Even with its reputation as a concrete jungle, Los Angeles is home to some great hiking trails. When it gets chilly in LA it's a great opportunity to hit some of the more sun-exposed trails to make like a lizard and soak up some sun. If you're a local you might know some of these already, but if you're a new adventurer or a traveling visitor here are some of the hidden gems of Los Angeles. So if you're looking for the best fall and winter hikes in Los Angeles, here are 5 trails that will keep your stress levels low and your adrenaline pumping.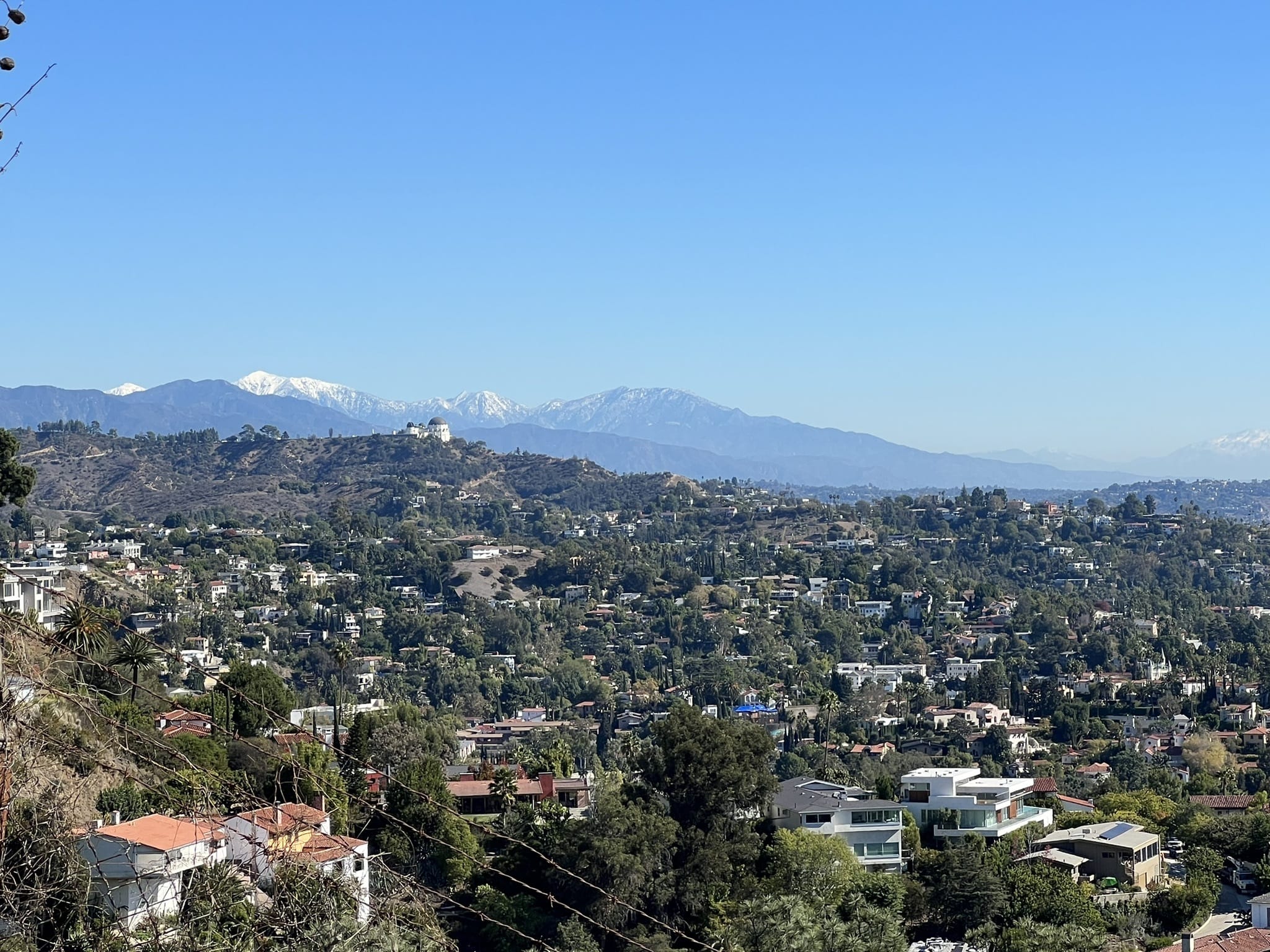 Runyon Canyon Trail – Moderate 2.7mi 1.5hr
Difficulty: This West Hollywood, California, trail is a 2.7-mile loop that is moderately challenging. It usually takes 1 h 33 min to finish.
Lots of Angelenos go hiking in Runyon Canyon (or a run, if you want more of a challenge).
A lot of the trail is fire roads or well-traveled routes, making them easy to follow.
You can choose one of the three main trails in Runyon, which range in length from 1.9 miles to 3.3 miles, depending on how challenging you want your workout to be. If you want to see more of the park, you can also add on some of the less traveled paths.
You can create a different path each time because the three main routes intersect and overlap at various points.
It's tough to find parking at Runyon Canyon. If you want to find parking there are a few options available. First of all, I always do well if I get there early and park near the entrance.
As locals drive to work, spaces become available. The second option is to park further away and then stroll over. Free on-street parking is available nearby. The third choice is to park at a nearby lot and then stroll for 10 to 15 minutes to reach the park's entrance.
The park entrance is possibly accessible if you are staying at a hotel in the Hollywood district.
The afternoon when people visit the park after work seems to be the worst time to park.
Additionally, keep an eye out for parking areas that require permits.
There are numerous parking spaces available without.
Here's where to start your Runyon Canyon Trail hike.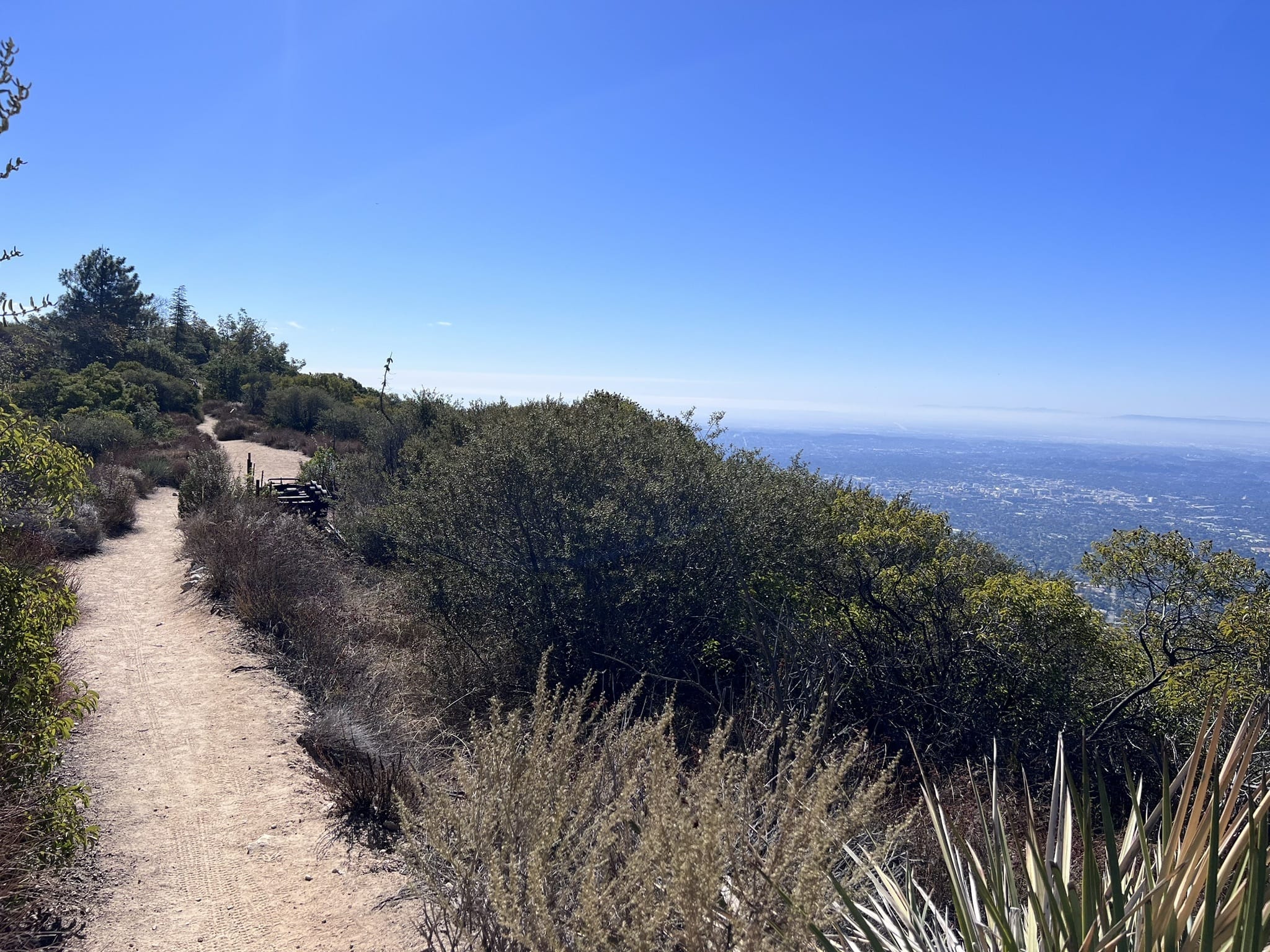 Echo Mountain via Sam Merrill Trail – Moderate 5.4mi 3.3hr
Difficulty: The Sam Merrill Trail in Las Flores Canyon, is challenging hike. It's located about 30 minutes north of Downtown LA. The 5.4-mile hike leads to Echo Mountain and offers spectacular views of Downtown LA and the San Gabriel Valley. It takes about 3h20 min to complete.
The parking situation is a bit strange, you need to find street parking around the gate of the Cobb Estate Trailhead. From there you just enter through the gate and start making your way up the mountain. The trek up Echo Mountain is really diverse. You may see the old ruins of the Echo Mountain mountain resort by hiking up the Sam Merrill Trail, which follows the route of the former Mount Lowe railway. The Echo Mountain climb was listed as one of the "10 Great North American Hikes" by USA Today and was ranked among the "Top 45 Hikes in the West" by Sunset Magazine. The climb is convenient to Los Angeles, has a fascinating history, offers beautiful scenery, is a terrific workout, and is easy to follow. Overall, it's a winner. Keep an eye out for charred, long-forgotten train tracks and ruined foundations—a steep railway once connected the summit to Pasadena, but it was damaged by fires and subsequently abandoned.
Baldwin Hills Scenic Overlook – Challenging 1.3mi 45min
The Baldwin Hills Scenic Overlook and the Culver City Steps, a brief circle with two paths up that is close to Culver City and measures just 1.3 miles overall, are tough to beat if you're ready for short and steep. For the most direct (and challenging) ascent, use the zigzag route or the steps.
Take in the sight of the city's east-to-west spine once you reach the viewpoint (and have a moment to regain your breath). Worth the climb in a heartbeat.
Someone described these steps as "miniature walls." In my perspective, these stairs are a little bit more unrelenting than the staircase at Runyon Canyon in Hollywood since they are substantially higher and more widely spaced apart than a typical staircase.
Prepare yourself, stretch, and begin your ascent.
You are gaining 260 feet in about.15 miles, so don't feel bad if you stop occasionally.